Who We Are
ALJ Antiques Ltd., is a company that specializes in high quality works of art mainly from the Islamic and Indian worlds based in the city of London. We specialize in rare and fine objects that are beautiful, highly decorative and add value to the collector.
Our fine collection includes a wide variety of Islamic, Middle Eastern, Ottoman, Indian, Mughal, South East Asian and Colonial antique works of art. Our collection includes metal work, furniture, textiles, orientalists, ceramics, glass, manuscripts and paintings.
Our expertise and attention to detail allows us to select the finest artifacts for our discerning customers. We want to make our customers feel very pleased with their purchase and make them come back again.
We check each individual item thoroughly before we add it to our inventory so that our customers are assured that all items are genuine, ethical and adhere to the law. We therefore source our items from the Western world only. We take extra care in every step of our dealings, starting from the acquisition to the research, careful handling and finally maintaining the artifacts. We use the best and most reputable restorers and conservators to maintain the high quality of our items.
Our inventory is always changing. As items are sold, new items come in. We therefore encourage our customers to check our website to see what is new. Whether you are thinking of buying antiques as an investment or as a beautiful piece to decorate your home, our wide collection will probably have something you might like to consider.
Whether you are visiting for the first time or a regular visitor, we hope you will enjoy your experience with us.
Our Mission
Our mission is to find, represent and provide our clients and potential customers from around the world with authentic, ethically acquired, beautiful objects, rare collectables that are of a very high quality and great value for investment for the connoisseur and the collector.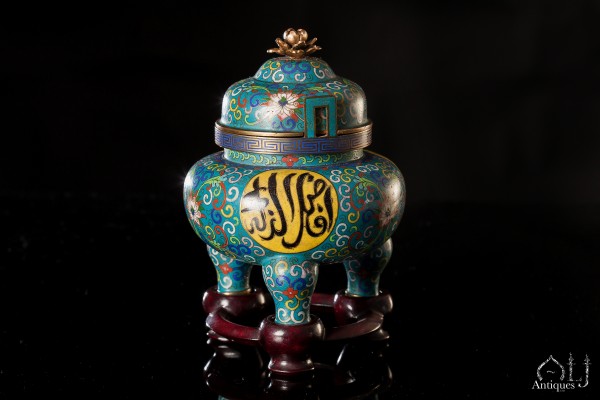 The Managing Director
I am Duraid Al-Jashamie, the managing director of AlJ Antiques Ltd. I have always been a passionate and keen collector of Islamic, Indian and other works of art. Through works of arts, I see love, devotion and dedication of the artists who with their body, soul and mind bring to life the most magnificent pieces to look at, admire and enjoy throughout the ages.
Before becoming a full time dealer of antiques over a decade ago, I worked as a lecturer of business management at different universities, institutions and adult education centres for a decade.